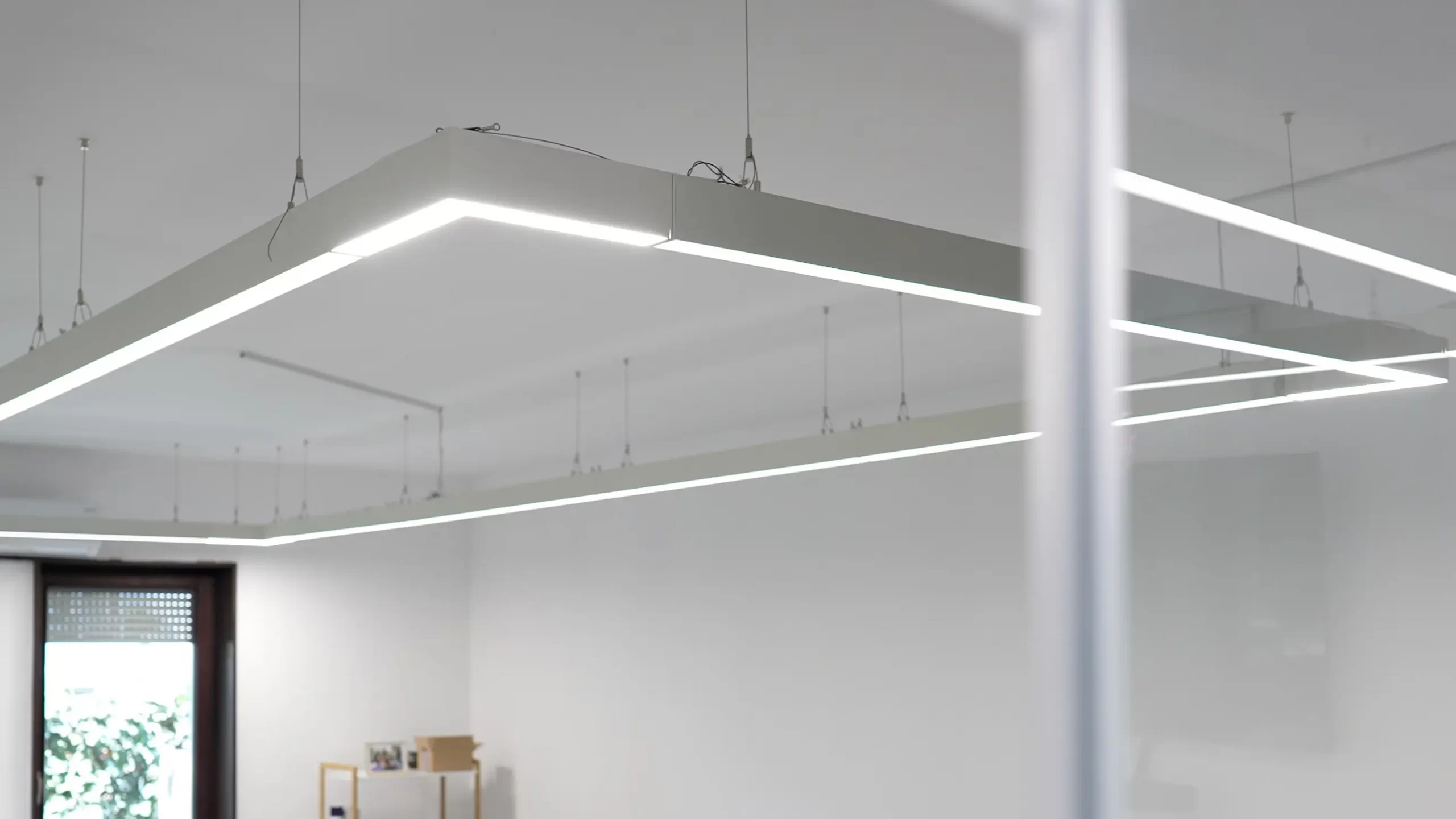 LED lighting
for office buildings
Costs reducing
It is achieved through low energy consumption, low maintenance costs and light management systems.
LED lighting consumes up to 80% less energy than traditional lighting; and a lifetime of up to 100,000 hours of operation reduces maintenance costs.
In addition, world management equipment optimises the whole system.
Light quality
It is one of the most important factors in office lighting.
Because your team spends many hours in the office, it is essential that the atmosphere provided by the different light sources is as natural as possible.
LED lighting allows you to adjust and customise light for different spaces and times, with optimal effect throughout the day.
Illuminated surface
30 000 m²
Customer requirements
Sustainable, eco-friendly lighting, adapted to a building with the highest BREEM standards.
Working mode
On the basis of simulations accepted by the client, which comply with European standards and recommendations. Return on investment and payback calculations.
Types of premises
Reception, indoor public areas, open office spaces, private rooms, meeting rooms, indoor and outdoor seating areas, escape routes, underground garage, outdoor parking, building access areas.
Used products
Quadro panel, Artume linear luminaire, Stella downlight, aluminium profiles with LED strip, Antares wall light, Orion emergency luminaire with and without protection, Tona 3P luminaire, Filar outdoor ornamental luminaire, Dresden street light, Garden garden luminaire, outdoor aluminium profiles with LED strip, beacon luminaires.
Website
VOX Technology Park >
Testimonial

VOX Technology Park is the most complex project we have developed so far. It's a soul project, because we're going back to our beginnings as technology entrepreneurs. 4LED has been a reliable partner for us, able to manage the high degree of complexity under exceptional quality conditions.

Virgil Tomoreanu
Project Developer
VOX Technology Park
Landmark building, public authority
Illuminated surface
915 m²
Customer requirements
Provide efficient lighting, adapted to an office space, that complies in detail with the requirements of this standard.
Types of premises
— individual offices
— open offices
— meeting rooms
— hallways and common areas
— exit routes
Used products
— linear suspended and recessed LED luminaires (Artume)
— decorative lighting elements
— LED panels (Quadro)
— recessed downlights
— evacuation lighting (Mobility, Orion)
— architectural and landscape lighting elements (Garden)
Private software development company offices
Illuminated surface
600 m²
Customer requirements
Providing lighting adapted to an office space, in compliance with the relevant European standards.
Types of premises
— offices
— closed lodges
— recreation area
Used products
— linear, suspended LED luminaires (Artume)
Other projects LED office lighting – office buildings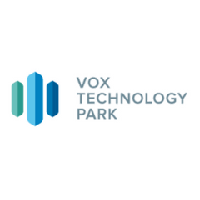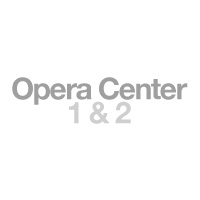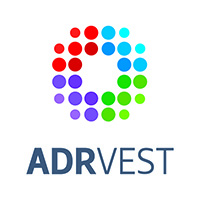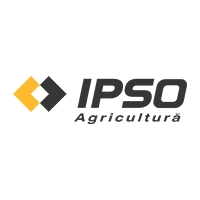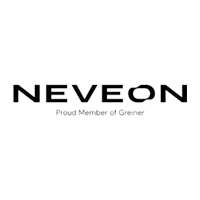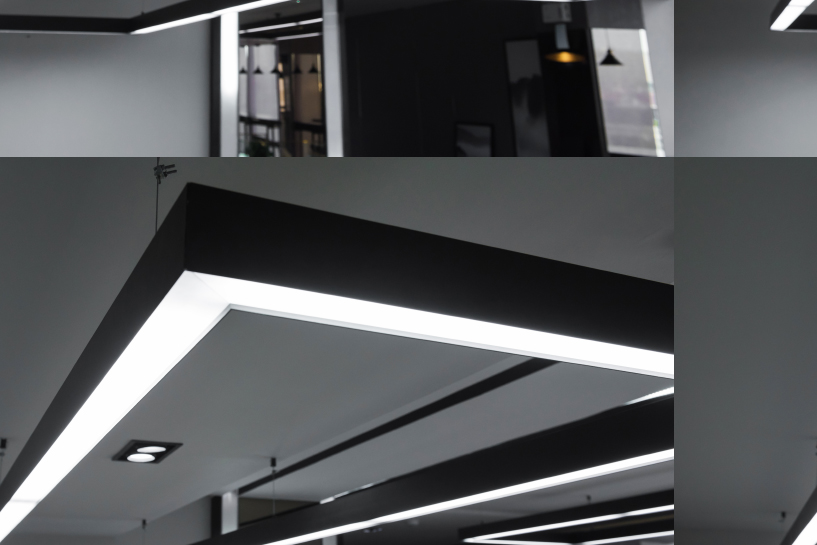 Contact
Keep up to date with news from the LED lighting industry