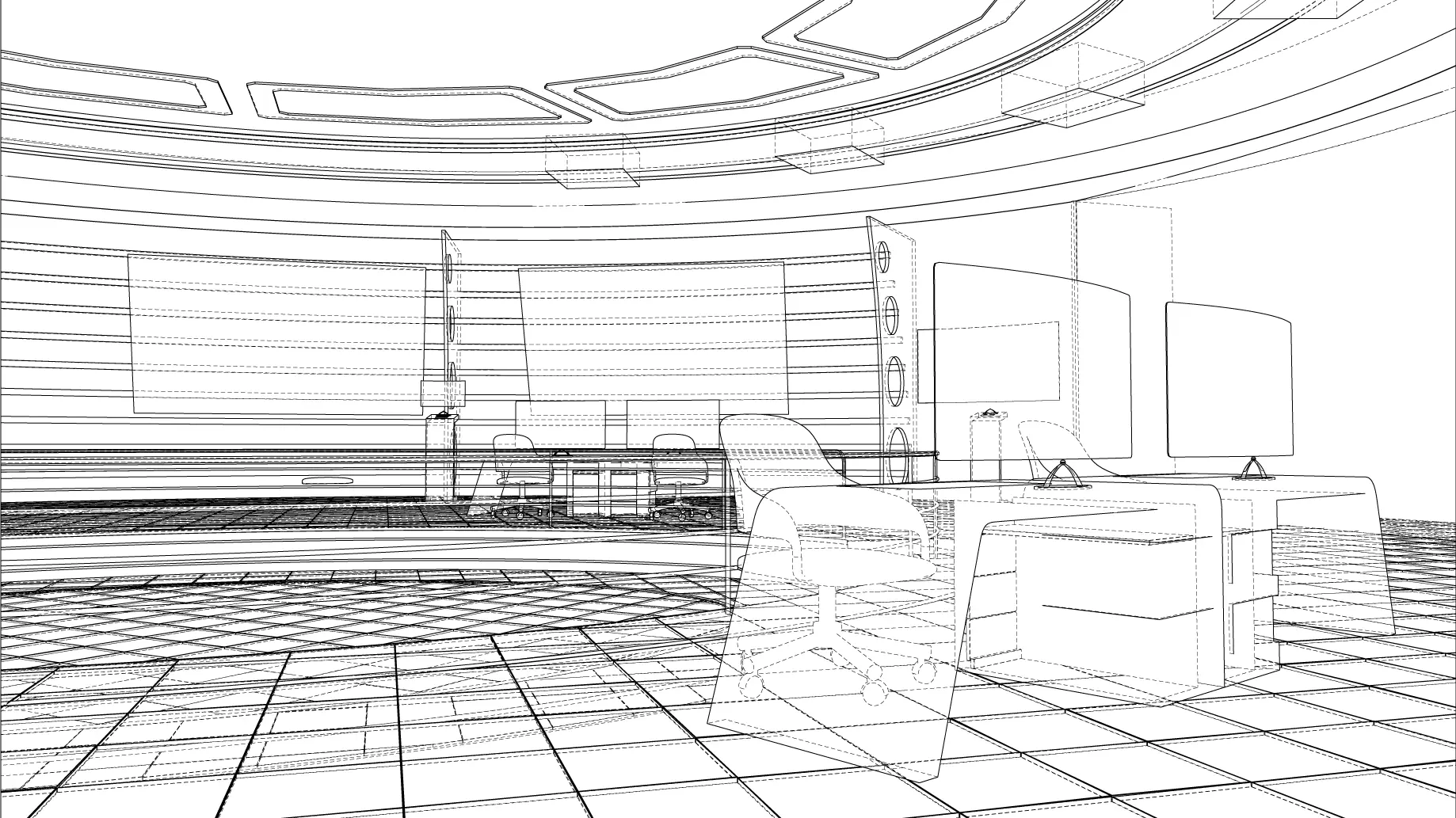 LED lighting
for architects and designers
Personal view
Light is creativity! As an architect, you face challenges throughout the project. From client requirements to realization, it's your vision and creative ideas that make the difference between a memorable space and one like any other.
The quality of light is one of the elements through which you can achieve your vision. Modularity, colour, interaction, trends: it can all be at your fingertips with a little help from lighting professionals.
Individualized technical support
4LED helps you turn creative ideas into implemented lighting concepts. We offer all the expertise you need to introduce customers the best lighting solutions.
Our designers and consultants have a combined experience of over 50 years in lighting. We use the latest CAD technology to include and visualise your data in the overall plan.
For implementation, we offer you the most suitable LED luminaires together with digital solutions for individualisation and light connectivity.
Technical advice for lighting projects
We are in constant dialogue with our architect partners and offer them technical advice for projects involving lighting installations.
Based on the 3ds file, we provide a first proposal for the location of the luminaires, together with a photometric report including technical data (e.g. brightness level) and construction information on the luminaires used.
Once you have validated the 4LED proposal (e.g. corresponds to the vision and purpose, has the right level of brightness, correct placement of fixtures, etc.), we provide you with the final 3D version that can be incorporated into the overall design.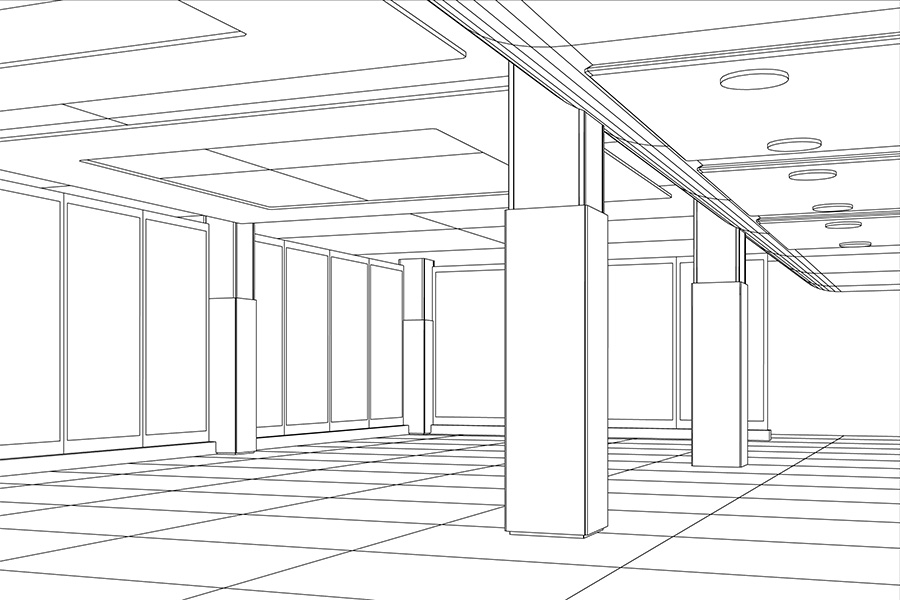 Light design and visualisation tools
We have the right tools for any challenge.
Starting from the CAD file imported into Dialux, we open and overlay the luminaires as .ies / .ldt files. This allows us to choose luminaires, visualise the lighting and change any elements in real time to suit the architectural purpose.
For large projects with multiple lighting challenges, it is possible to issue a photometric report for each room.

Innovative solutions for light individualisation and connectivity
Using DALI and KNX technologies, the possibilities for managing and modulating LED lighting are almost limitless.
Thanks to DALI (Digital Addressable Lighting Interface) we can manage lighting systems and devices based on digital signals received from up to 64 modules. The result is controlled lighting and comfortable light management.
Using DALI to its full potential is possible in conjunction with KNX – the first and only standardised global system used to intelligently connect installations for commercial building and home automation.
At 4LED, we offer advice and support for incorporating the most innovative technologies into the lighting systems you offer your customers.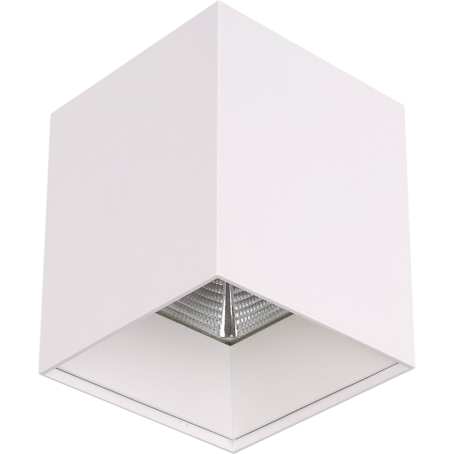 LED luminaires with excellent light rendering
4LED lighting fixtures offer not only quality lighting but also the ideal mix of design and utility. We present some of the most suitable LED fixtures for creative use:
Borealis: aluminium alloy luminaire in single casting for simple and aesthetic appearance. Uses high-efficiency COB LED technology.
Cello: LED panel with modern design and simple structure, easy to assemble. Light guide diffuser, uniform and efficient light beam.
Float: fashion LED panel. Pure aluminium body, cast and electrostatically finished. Low light pollution and excellent eye protection.
Kaven: recessed LED luminaire with angle adjustment, COB LED technology and 10%-100% light intensity adjustment for a more flexible and convenient choice of lighting environment. Pure aluminium body, electrostatically finished.
Modium: modular linear LED luminaire for industrial and commercial applications. L, T or X connectors. Very easy to install, multi-angle adjustable diffuser.
Nucleo / Nucleo Roll: round LED downlight for use in hotel, commercial, office, conference rooms, medical. Aluminium alloy body, electrostatically finished.
Unix: multifunctional LED luminaire for use in industrial applications. Wide angle of dispersion, uniform light distribution, instant ignition. Body made entirely of pure die-cast aluminium.
Customised implementation support
With over 50 years of cumulative experience in LED lighting, the 4LED team can support you in the most complex projects:
— 5 engineers specialising in lighting, certified by CNRI (Romanian National Lighting Committee).
— 3 KNX partners, members of the Association since its foundation.
— Specialists in electrical systems design.
We adapt to your requirements and give you all the support you need.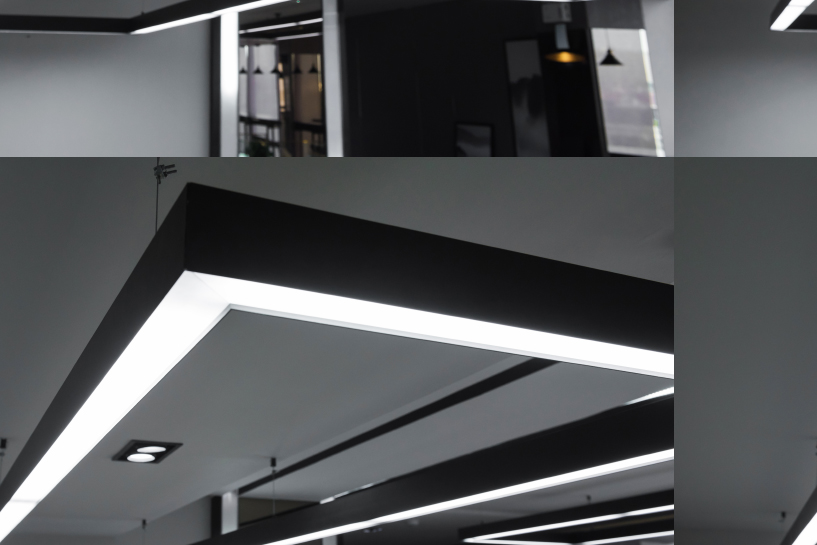 Contact
Keep up to date with news from the LED lighting industry